Orchard-Rite offers a variety of models, including:

Stationary
Portable.
Lay-Down.

Whether they are powered by diesel, propane or natural gas, all engines are certified to meet current EPA emissions standards.

They are the most environmentally friendly means of frost protection.

Orchard-Rite provides the grower with multiple options of towers, engine packages and over fifteen optional equipment accessories. Making it simple, allowing you to customize your Orchard-Rite® Wind Machine, so you rest assured on those cold nights that you are protecting your investment.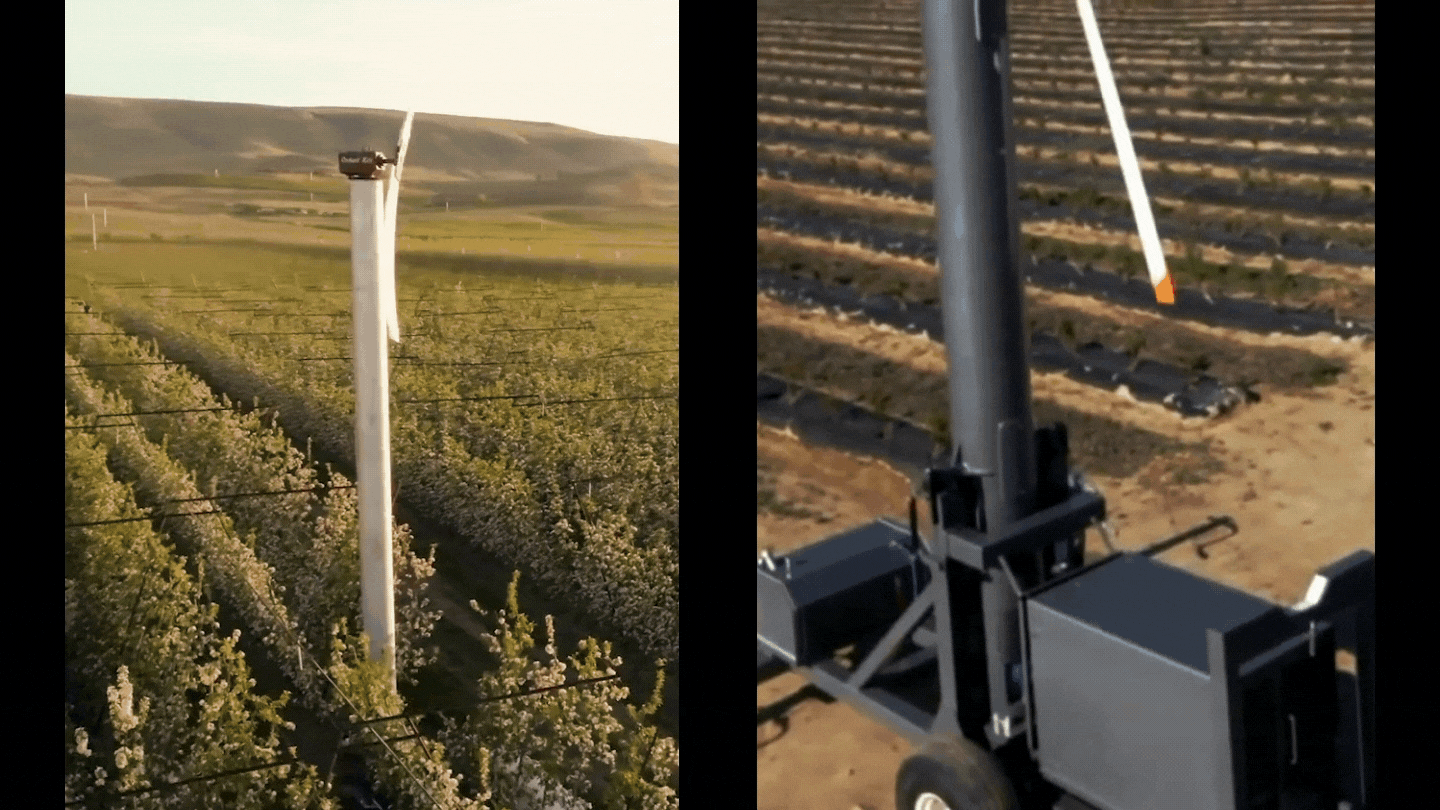 Most Commonly Selected Equipment Customizations For The Southeast Region:
Additional Orchard-Rite® Optional Equipment Accessories:
Engine Flood Riser Stand

Blade Bumpers

Driveline Holder
Lower Gearbox Frame

Vibration Sensor

Engine Hood Security

Tilt Head
Contour Head

Electric Oscillator Head

P.T.O. Tower

Laydown Tower

Dogleg Tower

Galvanized or Painted Tower
Contact Bennett's Tractor for more in-depth descriptions of each model and installation.
912-284-1500
sales@bennettstractor.com